Outkast-Hey Ya
this song was supposedly written after some of the Dudes in Outkast got obbessed with the Buzzcocks and this song single-handedly brought power pop to the future and as far as we're concerned it was about fucking time.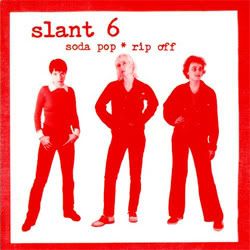 People sleep on this record and its shameful. It's all lo-fi and gut instinct and we're DOWN with that. Fave Tracks: Don't you ever?, Love Shock, Posion Arrows Shot at Heros, Soda Pop Rip Off, Double Edged Knife.....
I thought i hated ska as a teen cause of all that whack 9-th wave ska shit that happened in the 90's. Much like cocaine ska is better pure-er. How come WE don't have signature dances? This shit looks like fun and if anyone whos more knowledgeable on the subject knows any good ska/rockstedy/ rude boy shit i should be getting my hands on don't hesitate to let me know....

This is (in our opinion) the BEST Frumpies 7inch for out money. In high school it was "Babies and Bunnies" and as i got older and more "Nu-Mod" it was this one. Its less punk and more "Girls in the Garage"-a truly formidable garage-pop seven inch. Favorite Track:You'll See
(though i have to say that one song off the B+B 7inch-"BE GOOD"-describes PERFECTLY the way i feel about 98% of the guys i've let stick there dick in me from 2001-present)
I LOVE this track. Its like new wave New Eddition....YESSSSSSSSSSSSSSSSSS!!!!